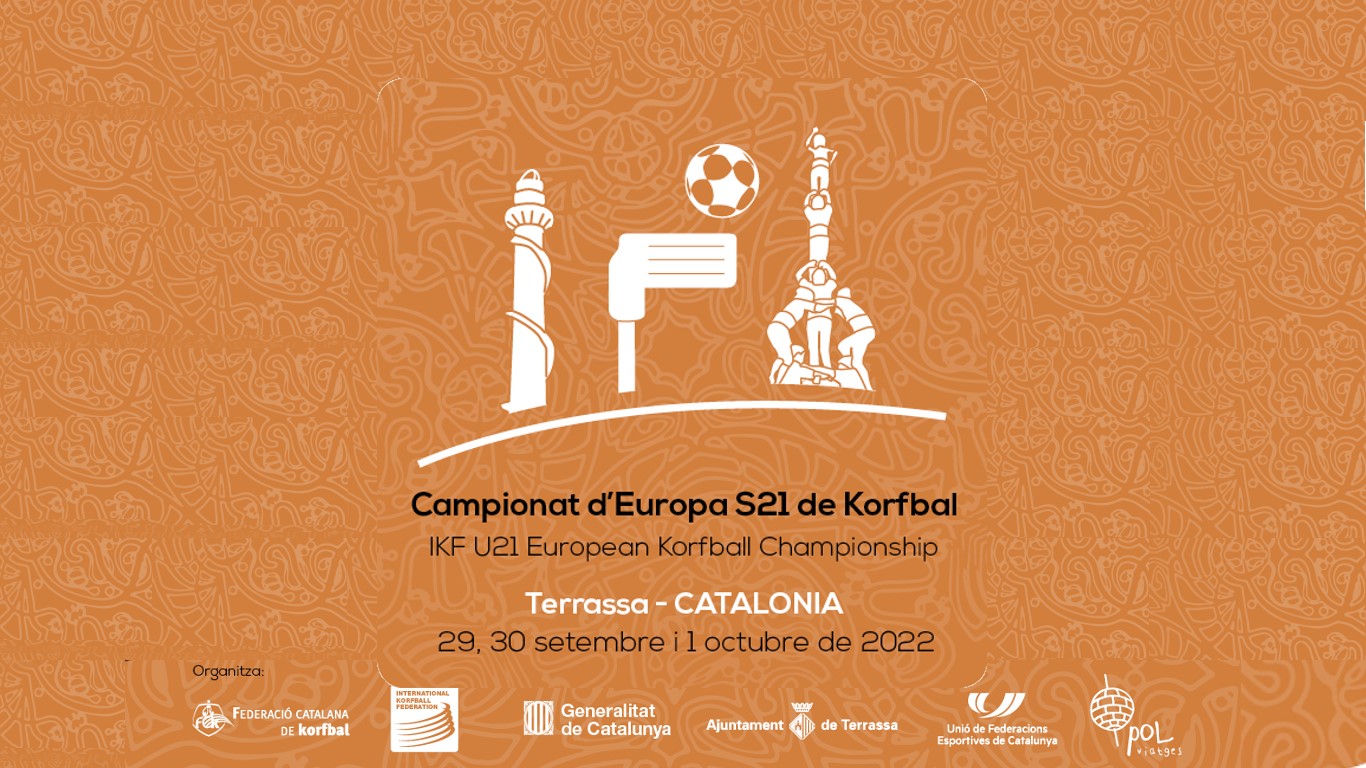 From 28 September to 1 October 2022
IKF U21 European Korball Championship 2022
Can Jofresa Sports Centre, Terrassa
Catalonia welcomes all teams interested to join us at the IKF U21 European Korfball Championship'22, to be held from 29th September to 1st October at the Can Jofresa Sports Complex in Terrassa, Catalonia.
The best tournament to discover the next korfball stars
Most of the participant players in this tournament are part of the top club teams in their countries. Showtime is guaranteed!
A great city will host this European Championship
Terrassa is one of the most important, powerful and historical cities near Barcelona, with lots of historical places and all kind of leasure and cultures activities. Discover it!
The 1st U21 European Korfball Championship after the pandemic lockdowns
Face masks are almost over and only at hospitals and on public transport is required.
Have you ever heard about korfball?
This is the perfect event to discover this fascinating gender-mixed sport. In all instances, from korfball's foremost international athletes, to children in the playground, this is an activity where both sexes play together on completely even terms. Discover it!
Organisers
Official partners & sponsors